Largely in any case. But if you want to inherit your mother's chest, it doesn't mean it's going to be the case. For example, you might rather retain your grandmother or your aunts on the father's side.
And then genetics does not explain everything either… There are other factors that make sure that your chest is yours: lifestyle, age of puberty, taken or not contraceptive, etc.
2. Do sleep with a bra can prevent sagging breasts to become?
A common myth is that wearing a bra all the time would prevent sagging of the breasts… But it is simply unfounded.
So no need to sleep with your bra if you find it super uncomfortable!
3. Are there ways to grow breasts?
Not really.
Wouldn't it be wonderful? There are a lot of beliefs that certain foods can increase the chest thanks to Phytoestrogens that they contain such soybeans, fenugreek, fennel, hops… But nothing has been proved, and the effect is certainly not universal.
This however is a completely natural and fantastic way to have bigger breasts: pregnant and (especially) to breastfeed! Yes, it really works, but it is obviously not advisable to do it just to get the volume, because unfortunately, it comes with a lot of side effects. Besides, it's only temporary.
4. Does a loss or gain of weight influence the size of breasts?
If a girl takes the weight, his chest will probably slightly increase volume, but this is not guaranteed. It depends on different factors as the magnitude of weight gain and type of morphology.
For some, weight gain is distributed all over the place while for others, it focuses only on the hips and buttocks… Some girls size plus have a small chest, then anything is possible.
Conversely, losing weight also has some influence on the breasts, but impossible to predict how much.
One thing is certain: the breast density is an important factor in the change in the volume. No matter the size, some women have breasts so-called more "dense", i.e. made more breast tissue than fat. Dense breasts are less likely to vary according to the weight than less dense breasts, which contain more fat.
5 Wearing a bra can cause breast cancer?
It is another widespread myth. At one time, some people had made this theory based on the belief that lymphatic fluid content in our breasts (and throughout our body) could not circulate properly when our breasts were compressed in a bra.
In theory, this could cause an accumulation of toxins in the breasts, allowing cancer to develop in the long run.
But since then, several studies have completely denied this link a little wacky. In fact, lymphatic fluid circulates in the breasts by the lymph nodes of the armpits and not to places covered by a bra.
6. Wearing a bra may speed up breasts sagging?
Impossible to decide among all available information. But several sources indicate that wearing a bra every day paradoxically has the opposite effect than desired: cause premature subsidence rather than prevent it.
7. Do breasts stop growing at puberty?
Despite popular belief, the chest can continue to expand until the early 20s.
And your breasts will probably continue to change your whole life. In fact, the average woman will 6 bra sizes in her life.
8. Girls with small breasts can do without sports bra?
For the life of every day, it's really a personal decision to wear a bra or not… But it stops there when impact sports begin!
Even with small breasts, you need support for the sport. Not just to prevent them from collapsing, but especially for comfort.
Because we agree, when the girls are walking from one side and the other during a race: ouch!
9. Do only big breasts that eventually collapse?
It is certain that the more volume there and the gravity will hit… It's just a natural law of physics after all. However, even small breasts will eventually subside, except that the effect will be simply less important.
It is again a question of density of size; "dense" breasts will settle with the years.
10 Is the famous "pencil test" true?
Really not even! For those who have never heard speak, the "pencil test" is another myth going around asking women to try to hold a pencil under their chest.If the pencil does not fall (indicating a not-so-close chest), it would mean that he must wear a bra.
Seriously, if you ever hear that, you can tell the person to get the pencil here where we think all.
It is important to wear a bra for you. Gabrielle Lacasse gives you some advice onthe purchase of the BRA perfect:
Gallery
Top 10 Inflammatory Breast Cancer (IBC) myths
Source: www.slideshare.net
Colorectal Cancer Campaign
Source: www.singaporecancersociety.org.sg
Risk Factors
Source: www.nationalbreastcancer.org
Australia's Bigfoot (Yowie) Explained by Weird Physics?
Source: www.theepochtimes.com
44 Best images about Breastfeeding, Full-term Nursing …
Source: www.pinterest.com
Tools for clinicians
Source: thebms.org.uk
fitneAss
Source: fitneass.com
Day-Off Diet Apple-Banana Smoothie
Source: www.doctoroz.com
Greek Mythology – A Wandering Eyre
Source: wanderingeyre.com
"The Affair" Star Maura Tierney Tells Oyster About Her …
Source: www.oyster.com
Gastric Cancer Campaign
Source: www.singaporecancersociety.org.sg
Breast Cancer Myths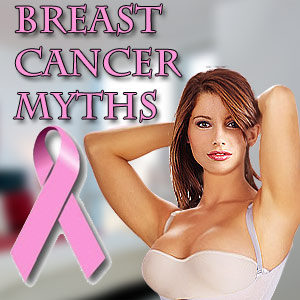 Source: www.targetwoman.com
The 10 Biggest Myths About Breast Cancer (infographic …
Source: betterafter50.com
17 Best images about Cosmetic Surgery on Pinterest …
Source: www.pinterest.com
Dispelling the Myths of Breast Cancer"
Source: blog.kreativtouch.com
4 Myths About Breasts
Source: kuulpeeps.com
A Complete Guide: "25 Myths Revealed About Breast Cancer …
Source: www.slideshare.net
! A Growing Teenager Diary Malaysia !: Myths And Facts …
Source: www.reloadfood.com
National Breast Cancer Awareness Month
Source: jeffreysterlingmd.com
Breast cancer myth #2: Antiperspirants & deodorants cause …
Source: www.pinterest.com