By Mauren Motta
Since the internet democratized the feminine beauty and gave voice to women size GG, posts by self-love and lust came to popping up with the #PlusSizeAppreciation. More than enjoy their own curves, these women have created a true virtual army to combat prejudice. Encouraged to display on social networks pictures using only lingerie and show no fear, body size, the folds and the courage they have, they want to go further and prove that not only combines beauty with thinness.
High self-esteem!
:: How the plus size challenge the standards and make the sets to surrender to the beauty in any size
At the same time, women's magazines engaged in the movement and decided to stamp covers controversial, showing fat women and famous, besides selling more copies, fostered the cause controversy. If all women are entitled to be respected in their differences, why not bet a inclusive fashion that explore the curves and sensuality of the real woman?
With that in mind, we created an editorial of plus size fashion colorful, which displays modeling and textures that go beyond the usual little black. Clicked on the brand new Ibis Style Porto Alegre-hotel which has ambiance and décor inspired by the Park of redemption, we seek to show a current and playful fashion, which follows the 2015 winter trends. With looks that range from chic to casual, the idea here is to inspire this new woman assumed and released, of any size, the dare and abuse of fashion, curves, valuing and accepting always that each body has.
Team, literally, here in this editorial nobody wears less than 44. Maria Luiza Mendes is paulista, veterinary and began modeling to make some extra money. Was so successful that in addition to being the cover of this Edition, this beautiful brunette turned into a real top model plus size national market. Shanell already is located, advertising and Debon plus size model since 2008. In this issue she displays firsthand the new Silhouette: left behind 60 kilograms thanks to a successful Bariatric operation. Gabriela Schio is Porto Alegre, graduated in physical education and is a classic representative of fatties. After three years on the market of fashion plus, today divides your schedule between work in the RS and in SP. I Mauren Motta, I'm Creative Director of this editorial and always raised the banner of love yourself regardless of size that you have. I like to compare my weight to the size of my heart. Modest? Imagine!
See also
:: 5 sentences that the plus size can't handle hearing
:: The 10 commandments plus size
Council day fashionista? Never use the sets plus in moderation! If you throw in the trends and be happy!
Who says that just because you're chubby you have to use muted colors? Ultracoloridas productions warm and enliven the coldest season of the year. On the left, Gabriela Schio plays in Blue Coat team Tok, dress Chica wafer, pantyhose foot stocking and m Arezzo Mills; the Center, Zax Debon in total look with green dress Chica wafer, Twin Set Cardigan, shoes and earrings Claudia Mills Arezzo Arbex; on the right, the Red Coat Tasken goes on dress Chica Cookie; M Arezzo, Renner and Forever 21 earrings group Maria Luiza Mendes look.
Crash of prints is not exclusive of the leaner! With a common denominator, various patterns can form unusual look and fashion, as in the production with shirt and jacket and pants POA Tasken Chica ethnic Cracker. Complete Forever 21 earrings and white m – which, Yes, is trend-Carmen Steffens mills.
The bomber type jackets continue with everything! Marked by the waist and elastic cuffs, the play gives sports female productions and airs. On the left, the set dress + jacket YPS makes visual street with tennis Arezzo mills and clutch pink Zara; on the right, the dress in satin animal print of Chick Emporium and the jacket also emblazoned Tasken, combine with the m Arezzo and the Forever 21 earrings.
High tone in recent seasons, the baby blue is modern alternative to romantic looks without falling into cliché. On the left, comfortable knitted dress YPS WINS sophistication with three-quarter coat Renner, maxicarteira and necklace Forever 21 and m Carmen Steffens. On the right, blazer pied-de-poule and Renner shirt form look chic Executive with pencil skirt and synthetic Forever 21 Pearl Necklace the white m Carmen Steffens finalizes and stretches the visual.
Playful and feminine, the visual Minnie Mouse takes mood to the fashion production. Transparent tulle skirt, t-shirt and jacket emblazoned poá, all Forever 21, and white Carmen Steffens m Mills for glamorizar production. Girl power!
Classic and charming, the POA brings relaxation and retro perfume for superestilosas productions. On the left, the dress Chica Cracker creates visual lady like with Melissa Club m, Julia Petit, clutch H&M and Forever 21 earrings. On the right, the overall beautiful woman is superimposed the t-shirt Emporium Chick and constructs visual urbano-retro with sandal Arezzo Mills; Fendi glasses and fun bag beautiful woman.
Best friend time to neutralize volumes, the good old black is the ideal background to discrete productions, but nothing boring, betting in different textures and color foci. Left, predominantly black blouse beautiful woman (who makes bossa with the floral print and the mix of plots), patterned pants of YPS and Python sandal Arezzo mills. In the Centre, the structured dress in Black Lace Chica Cookie mixes the green jacket in winter tint YPS, and crystals necklace Zara. On the right, the perfecto jacket with metal wires and pants pretty woman Chica biscuit with front in synthetic leather lead information to look smooth with crepe blouse YPS and chanel shoe fluoride Carmen Steffens.
Neutral tones are the key to sophisticated productions and winter. Abuse of the Earth and wines and, to escape the commonplace, replace the black for Navy Blue. In front, the cover caramel Tanerrie glamoriza the look with metallic blouse Pompeii shops, flare pants Chica cracked and ankle boots with heel tratorado Melissa Club. Ago, the cover (invest!) marsala Tanerrie and chook Chica Cracked in the same tone lead to winter color visual with shirt and Navy pants and riding boots YPS Arezzo – models with elastic the barrel fits any size of leg.
Maximum icon of the male wardrobe, the blazer + pants set YPS, in animal print version, creates powerful visual, and Super-Duper sexy if used with nothing underneath, valuing the neckline so deep that the collar of the coat. Classic, half-nude foot Renner completes the costume and stretches the outline.
Double comfortable and fully effective, #PlusSizeAppreciation, panties and cotton pregnants long chemisette nest egg are the times of lingerie and jammies in hot nights.
Factsheet
Creative direction and design: Mauren Motta (51) 3072-6875
Photo: Carolina (51) 3028-1881
Styling: Mauren Motta
Fashion production: Adriano www.mmconteudo.com.br Litvin (51) 3072-6875
Executive production: Nidia Klein (MM)
Production: Rogério Correia da Silva (MM)
Beauty: Andre Guerrero (51) 8189-1513, Paulo Czar (51) 3311-0333, Duka Queiroz (51) 8918-8252
Photography Assistant: Laura Pascotin
Image processing: Charles Cramer
Models: Maria Luiza Mendes (SP), Gabriela Schio (Cast One) and Zax Manoel Debon (Cast One)
Location: Ibis Style Porto Alegre (51) 3515-6700
Thanks: Gambo Filippini, Jeanine Motta, Sherry Candido, Paul and Marian Fontana Rosa.
Stores that participated in this editorial: YPS (51) 2125-9999, Chica Cracker (51) 3012-5119, beautiful woman (51) 3012-1937, nest egg (51) 3022-3982, Chick Emporium (51) 3018-7699, Pompei (51) 3018-7744, Forever 21 BarraShoppingSul (floor Jockey), Tasken (51) 3337-5499, Tannerie Leathers (51) 3391-2840, Tok (51) 3222-5303, Twin Set (51) 3264-4544, Melissa Club (51) 3094-2128, Arezzo (51) 3395-1613, Carmen Steffens (51) 3222-8981
Tags:
featured plus-size fashion editorial rs17052015 sc17052015
The latest from Donna
by Taboola
Promoted Links
See why this app from Germany to learn languages you … Babbel
Pregnant and all in gold, Beyoncé appears as a hologram and rock and …
Green dresses, BRA-tions and Red shadow: trends that good …
Check out the best Oscar looks 2017
Comment
Want more?
featured highlight 1-column fashion columnists varieties-donna columnist beauty celebrities television
Gallery
Plus Size A-line Dress | Plus Size Fashion
Source: www.pinterest.ca
Plus Size Fashion – Plus Size Outfit
Source: www.pinterest.co.kr
A sneak peak at @CharlotteRusse's new #PlusSize clothing …
Source: www.pinterest.se
Plus Size Fashion 2017
Source: www.macys.com
19 best My New Look images on Pinterest
Source: www.pinterest.com
Modest Bride 2016 – Wedding dresses – Agnes
Source: www.agnesfashiongroup.com
Ashley Graham models her plus-size lingerie collection …
Source: www.nydailynews.com
vanessa_plus-size_model. ♡
Source: www.eyeem.com
Schlangenprint Legging Größe 48 , plus size leggings …
Source: www.pinterest.com.mx
Kate Ritchie stuns in new underwear campaign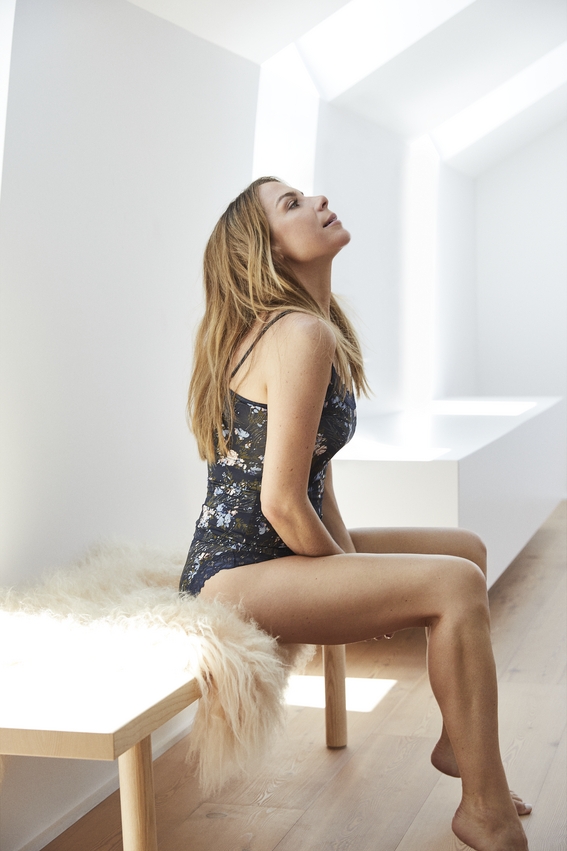 Source: style.nine.com.au
Extra Plus Size Bras
Source: www.pinterest.com
dodge charger police car for sale 20232734 – Camaro And …
Source: 290to190.com
Kolekcja sukni ślubnych Agnes
Source: www.agnesfashiongroup.pl
Yuliett Torres
Source: es-la.facebook.com
Markéta R.
Source: www.czmodels.cz
Plus Size A-line Dress | Plus Size Fashion
Source: www.pinterest.ca
Plus Size Fashion – Plus Size Outfit
Source: www.pinterest.co.kr
A sneak peak at @CharlotteRusse's new #PlusSize clothing …
Source: www.pinterest.se
Plus Size Fashion 2017
Source: www.macys.com
19 best My New Look images on Pinterest
Source: www.pinterest.com